Bolgheri Tenuta le Colonne: Vinyasa yoga
Program
Meet your yoga instructor at the Tenuta Le Colonne enoteca
Walk through the vineyards
Yoga practice  in the English garden overlooking the wine shop. The practice will be divided into two parts: Mindfulness (15 minutes) and Vinyasa yoga, (45 minutes)
Brunch in the enoteca garden
Description of the activity
What do wine and yoga have in common? They are deep multisensory experiences and expand your horizons of wellbeing. This is why Bolgheri has brought the two of them together in an exclusive wine tour for a range of individuals: wine lovers, those who practise spiritual retreats and yoga teachings, and those looking for unique opportunities to withdraw and meditate in Tuscany.
Bolgheri is a perfect setting for an outdoor yoga class, to train your awareness, expand your senses, and enjoy all the richness of life and wine.
To help you to benefit as much as possible, the tour takes you through three fundamental steps. The first is the Mindfulness: 15 minutes of profound immersion and breathing activities. Your yoga retreat truly begins as soon as you feel part of the hills and the landscape.
The second stage is devoted to the practice of yoga. Everything – the sun, the clouds and the earth – accompanies you towards a new interior destination. This part will unfold over 45 minutes, but you will feel as if you've spent a whole weekend in meditation.
By now, you will be ready for the grand finale: a light brunch with wine tasting, in the gorgeous meadow next to the Tenuta Le Colonne wine shop.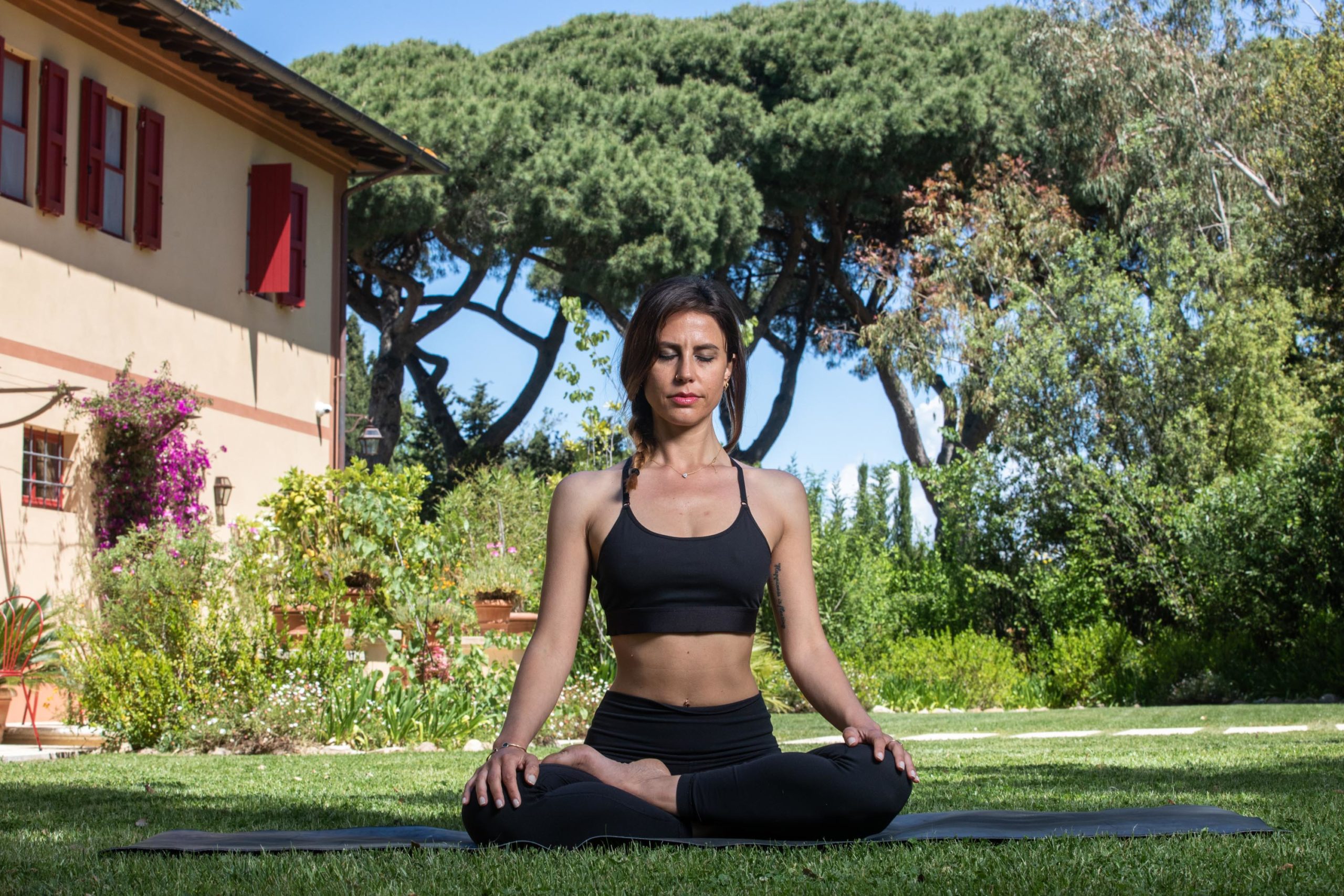 Tenuta Le Colonne
Via Vecchia Aurelia 418, Località Donoratico – 57022 Castagneto Carducci (LI) ITALIA
Wine Shop Tel.:+39 0565 775246 Email: [email protected]
Information
Parking available by the Enoteca
Meet ten minutes before the start of the tour at  Tenuta Le Colonne wine shop
Booking required at least 24 hours before the start of the activity
Minimum age limit for participants: 10
This activity is available in English and Italian
Wear comfortable clothing and bring your own towel and training mat, if you have one
Sanitized training mats and towels are available on request
Not recommended to those suffering from hernias, discopathy or problems with ligaments

In case of particular needs, please contact us a few days before the tour.r

Cancellation policy: refunds are not given except in special cases; instead, a voucher will be issued that can be used within one year