Bolgheri Trekking:a path between the hills and the waves
Program
Meeting and welcome at Tenuta Le Colonne's wine shop
Sports walk among vineyards and Mediterranean maquis along a ring of about 4 km
Panoramic stop at the wooden rooftop of Tenuta Meraviglia, with a view that sweeps from the Tuscan archipelago to Corsica 
Technical tasting at the wine shop of two wines Tenuta Le Colonne, tasting of Tuscan cheese and local focaccia
Description of the activity
Walking tours in Tuscany are more than activities for your physical and mental wellbeing. They're also something that stirs your soul. How many times have you asked yourself: what are the best experiences that this planet has to offer? Hiking through vineyards, without a doubt, is one of them.
Excursions in Tuscany are not only movement activities for psychophysical wellness, but something incredibly deeper. How many times we asked ourselves: which are the most particular experiences this land can offer us? Trekking among vineyards is certainly one of these activities.
The new Tenuta le Colonne's Tour takes us through all this. We start by walking along a ring of about four kilometers which takes us in continuous immersions in the most genuine Mediterranean scrub of Tuscany which overlooks the sea.
Along the way, there are plenty of breaks to cool off and enjoy the view or take a photo. But the most important stop will be the one near the vineyards of Tenuta Meraviglia: there a wooden roof-terrace opens in front of our eyes an incredible view that embraces the Tuscan archipelago and goes as far as Corsica.
After having crossed a majestic avenue of pine trees, we will arrive at the wine shop for a tasting in company of a couple of glasses of cheese wine and local focaccia.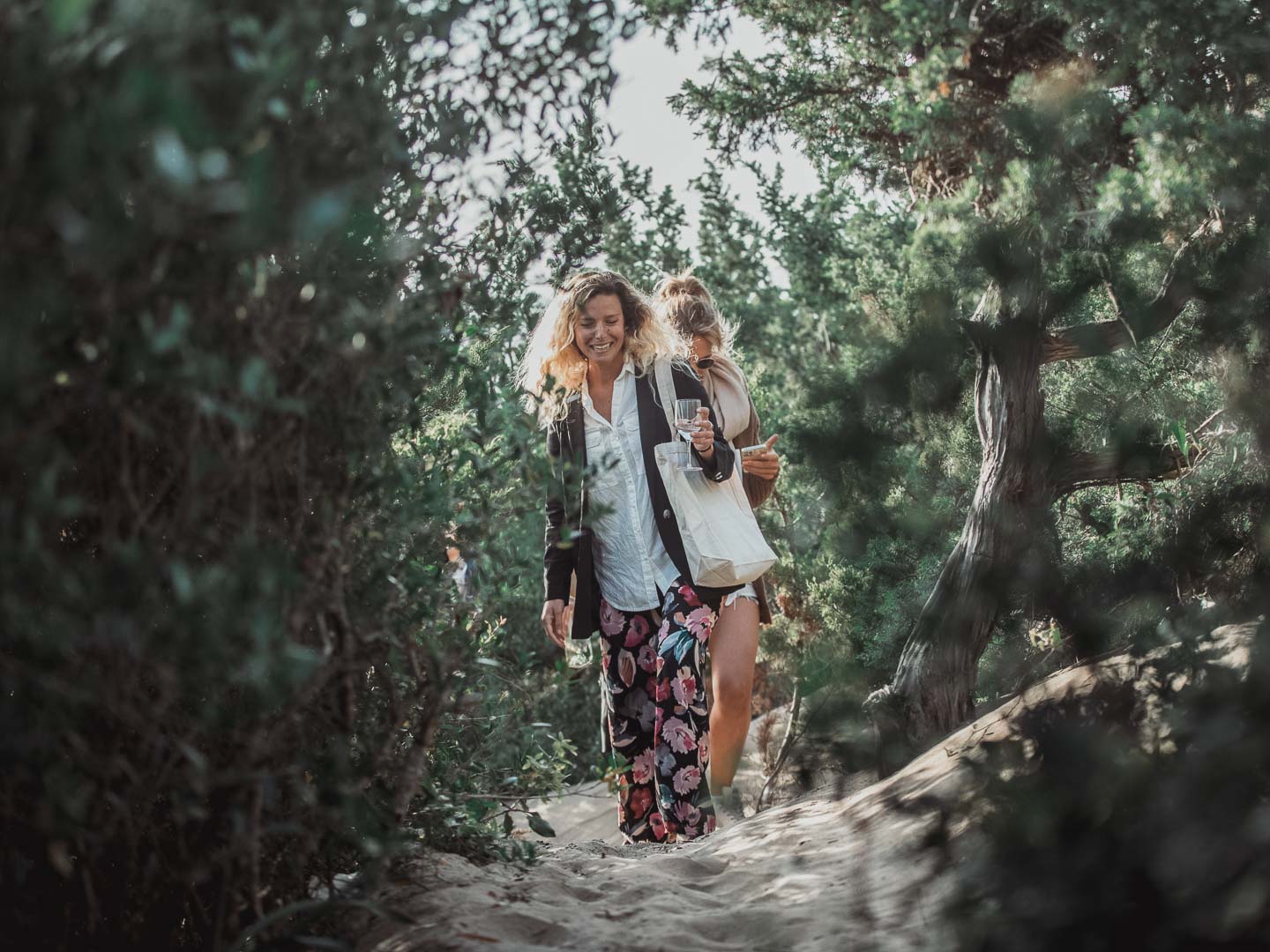 TENUTA LE COLONNE
Via Vecchia Aurelia 418, Località Donoratico – 57022 Castagneto Carducci (LI) ITALIA
Tel.:+39 0565 775246
Email: [email protected]
Information
Reservation required at least 24 hours before the activity
Parking available near the wine shop
Meet ten minutes before the start of the tour at Tenuta Le Colonne's wine shop
Recommended clothing: sneakers or hiking shoes; comfortable clothing; personal water bottle (otherwise a water bottle will be provided); sunscreen; half-finger gloves if you choose to use Nordic Walking poles; hat with visor; waterproof windproof in case of changeable weather conditions
Children and teens free under 12 years
Pets not allowed in cooperage
In case of particular needs we invite you to contact us a few days before the tour.
Cancellation policy: Cancellation policy: refunds are not given except in special cases; instead, a voucher will be issued that can be used within one year