Tenuta Le Colonne Bolgheri Sunset Beach Tour
Description of the activity
Book the Tenuta Le Colonne Bolgheri Sunset Beach Tour and you'll have the chance to enjoy an unusual and romantic aperitivo for two in which the wine echoes the sea. It's an original idea that encourages you to explore Bolgheri in a different way.
The tour is conducted independently after picking up the tasting kit from the Tenuta Le Colonne wine shop, just off the Via Vecchia Aurelia. You'll be given directions to reach the beach in your car. Just follow the road Vecchia Aurelia towards the sea and in a few minutes you'll reach the dunes and the beach.
Our staff will hand you the Tenuta Le Colonne beach bag lined with a cooling material, so you'll be able to enjoy the wine at the right temperature. You can choose from three of our estate's wines: the floral and citrusy Vermentino Costa Toscana IGT, which also vaunts herbal hints like rosemary, whose strength lies in its freshness and versatility; the young, vibrant and dynamic Rosato Costa Toscana IGT; Rosso Bolgheri Doc, a balanced and harmonious blend of Cabernet Franc, Merlot and Cabernet Sauvignon that stands out with its intensity and structure, while still maintaining its freshness and elegance.
Besides wine, the bag contains two plexiglass glasses and a branded corkscrew, two straw hats with a customized Tenuta Le Colonne band and a soft beach towel. All materials will remain with the participants: you will have the opportunity to take them away as a souvenir of this exciting and unusual experience. On the beach you will be able to taste your glasses at sunset by the sea, in an informal atmosphere and in total relaxation, immersing yourself in the authentic expression of a land without equal.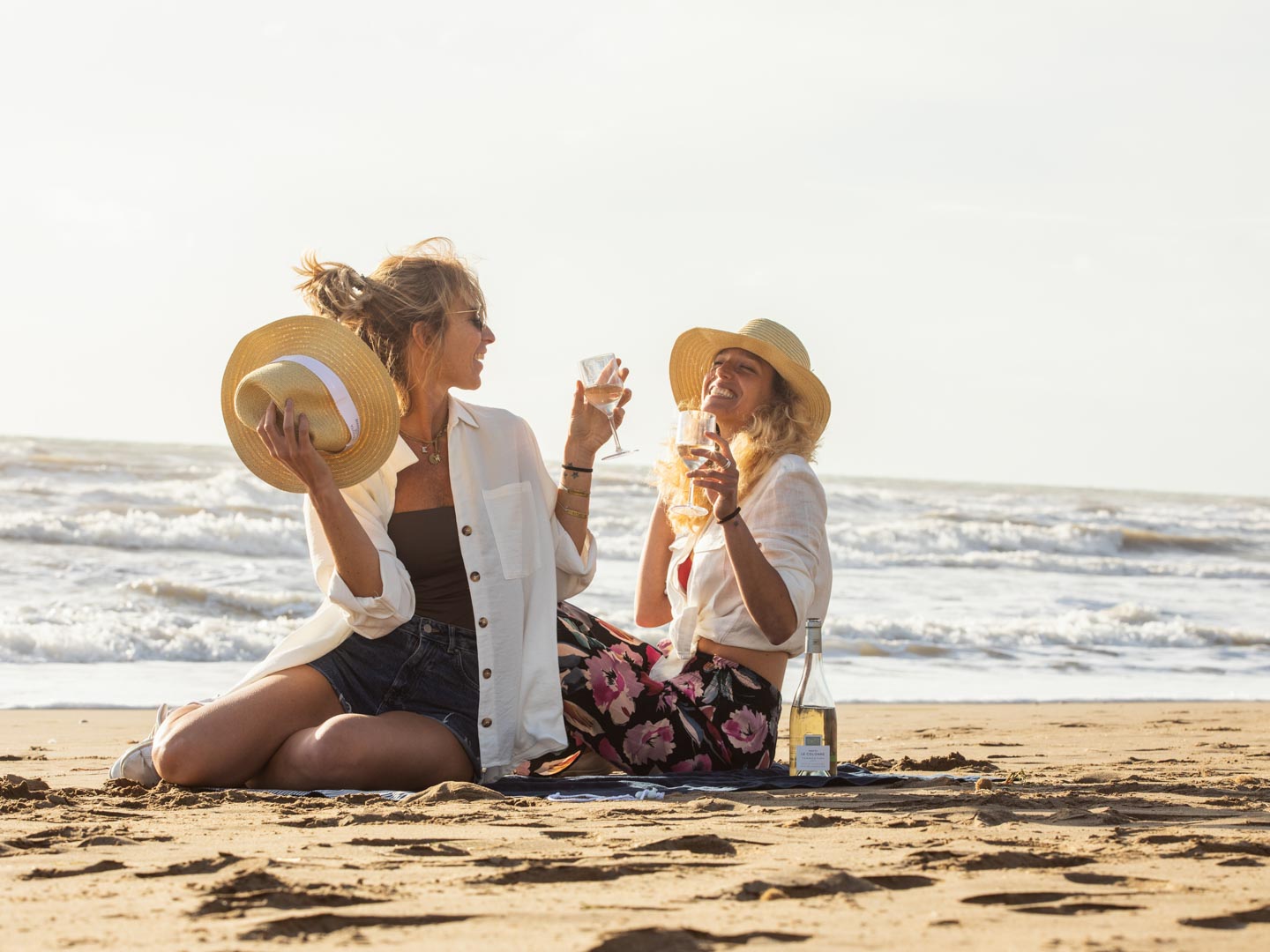 TENUTA LE COLONNE
Via Vecchia Aurelia 418, Località Donoratico – 57022 Castagneto Carducci (LI) ITALIA
Tel.:+39 0565 775246
Email: [email protected]
Information
Price is for two participants
Available by reservation only
No disabled access
Mandatory booking at least 24 hours before the start time
Pets allowed only on the equipped and marked beach at Località Seggio
Cancellation policy: Cancellation policy: refunds are not given except in special cases; instead, a voucher will be issued that can be used within one year