Tenuta Le Colonne Discovery Wine Tour
Program
Guided tour of vineyards, barrel cellar and introduction to the company's production philosophy.
Technical tasting at one of the tasting rooms of the wine cellar of Tenuta Le Colonne wines: Vermentino Costa Toscana Igt, Rosato Costa Toscana Igt, Rosso Bolgheri Doc and Rosso Bolgheri Doc Superiore
Description of the activity
With this guided wine tasting tour we will explore one of the most fascinating places of Bolgheri terroir. Tenuta Le Colonne is located few meters from the sea, set in a scenery of stunning beauty; located in an almost magical environment, the estate has a still intact nature, characterized by woods, ancient olive trees, green vineyards, as well as by the extraordinary scents and colors of the Mediterranean scrub.
Our guides will welcome you at the wine shop and will accompany you among our vineyards where you will discover the particularities of a unique environment, to which the vicinity of the sea, with its breezes, gives a perfect microclimate and where the sandy and volcanic soils give life to some of the most important wines of the world.
This guided tour in Bolgheri continues inside the barrel room, where you can appreciate the work done with the same approach applied in the vineyard. Vinification and aging take place in a natural way: in fermentation are used cement vats; maturation, differently from what usually happens for the wines of this DOC, takes place in large barrels made of fine French oak, in order to fully enhance and safeguard the characteristics of the terroir.
This exciting guided tour in Bolgheri will be completed in one of the tasting rooms of the estate's wine shop, with a tasting of the wines produced in Tenuta Le Colonne: Vermentino Costa Toscana Igt, Rosato Costa Toscana Igt, Rosso Bolgheri Doc and Rosso Bolgheri Doc Superiore.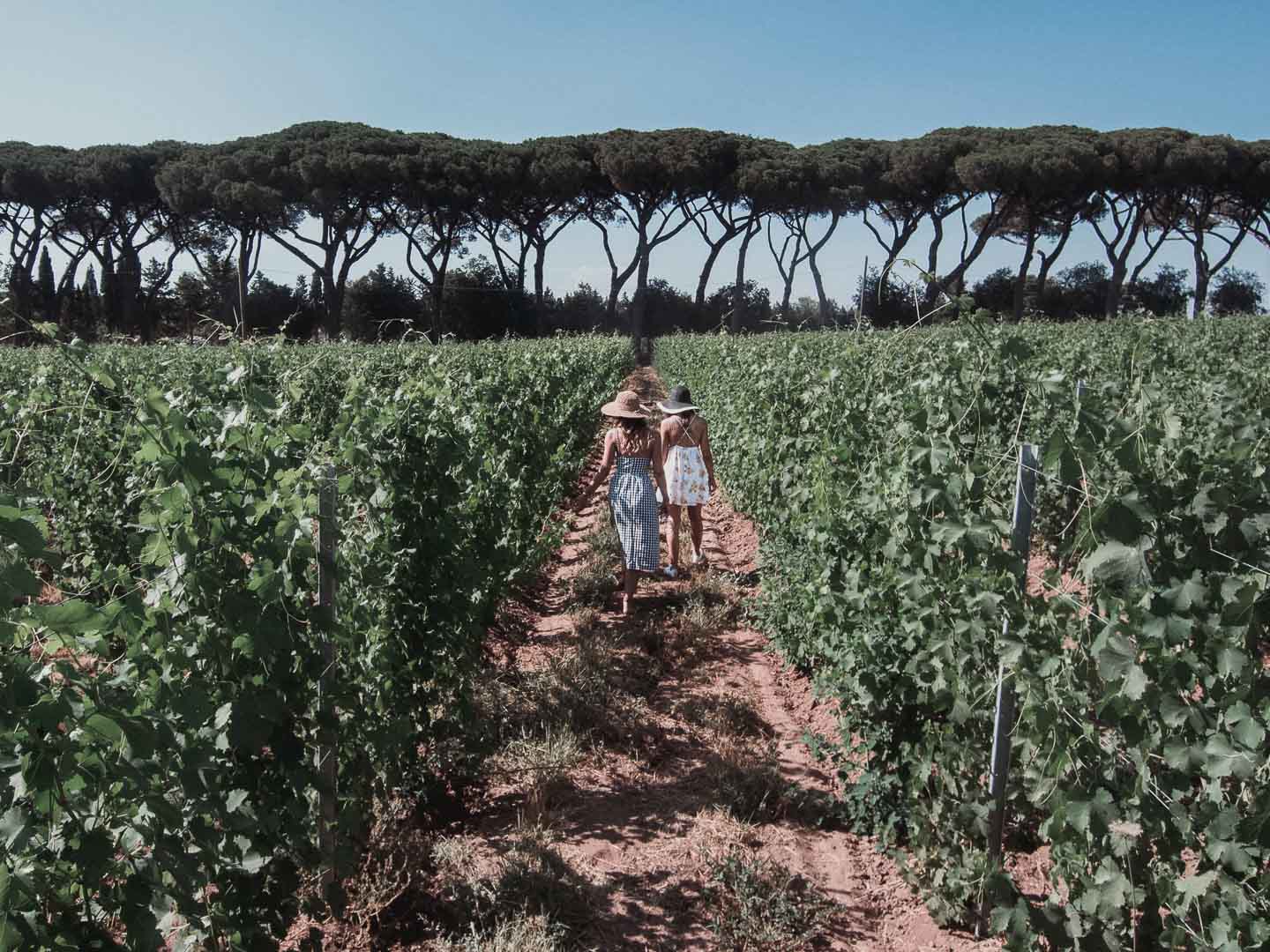 TENUTA LE COLONNE
Via Vecchia Aurelia 418, Località Donoratico – 57022 Castagneto Carducci (LI) ITALIA
Tel.:+39 0565 775246
Email: [email protected]
Information
Parking available near the wine shop
Meet ten minutes before the start of the tour at Tenuta Le Colonne wine shop
By reservation only
Kids and children free up 16 years
Partially accessible to the disabled
This activity is available in English and Italian
Pets not allowed in cooperage
Reservations required at least 24 hours before the activity.
Cancellation policy: Cancellation policy: refunds are not given except in special cases; instead, a voucher will be issued that can be used within one year