Tenuta Meraviglia Panoramic Bolgheri Wine Tour
Program
Guided visit to vineyards, cooperage and introduction to thecompany production philosophy
Transfer on our jeep to the location 'I Pianali' for a technical tasting at our wooden rooftop in a panoramic position, all the wines of Tenuta Meraviglia, Vermentino Bolgheri Doc, Rosato Bolgheri Doc, Rosso Bolgheri Doc and Maestro di Cava Rosso Bolgheri Doc Superiore.
Description of the activity
With this wine tasting tour in Bolgheri we will take you to the discovery of one of the most evocative corners of its territory: Tenuta Meraviglia overlooks the sea and it is located in the middle of an amazingly fascinating scenery, a place which contains a sort of magic.
In this paradise, Tenuta Meraviglia boasts a strategic position, being, together with the adjoining Tenuta Le Colonne, among those in closest contact with the sea of the whole denomination, just a few steps from the beach. From here, going up to the so called Pianali (150 meters above sea level) there are their vineyards, caressed by the sea breeze and nourished by sandy soils of volcanic origin.
The guided tour in Bolgheri begins with an introduction to our company philosophy focused on sustainable viticulture. This will be followed by a visit to the cooperage where you will find the same approach to natural production.
At the end of the guided tour you will be taken on board a jeep to the location 'I Pianali', located at the highest point of the company. Here you will take part to a unique wine tasting in Bolgheri: you will be taken to our wooden altana, located in a suggestive position where you will taste all the wines of Tenuta Meraviglia.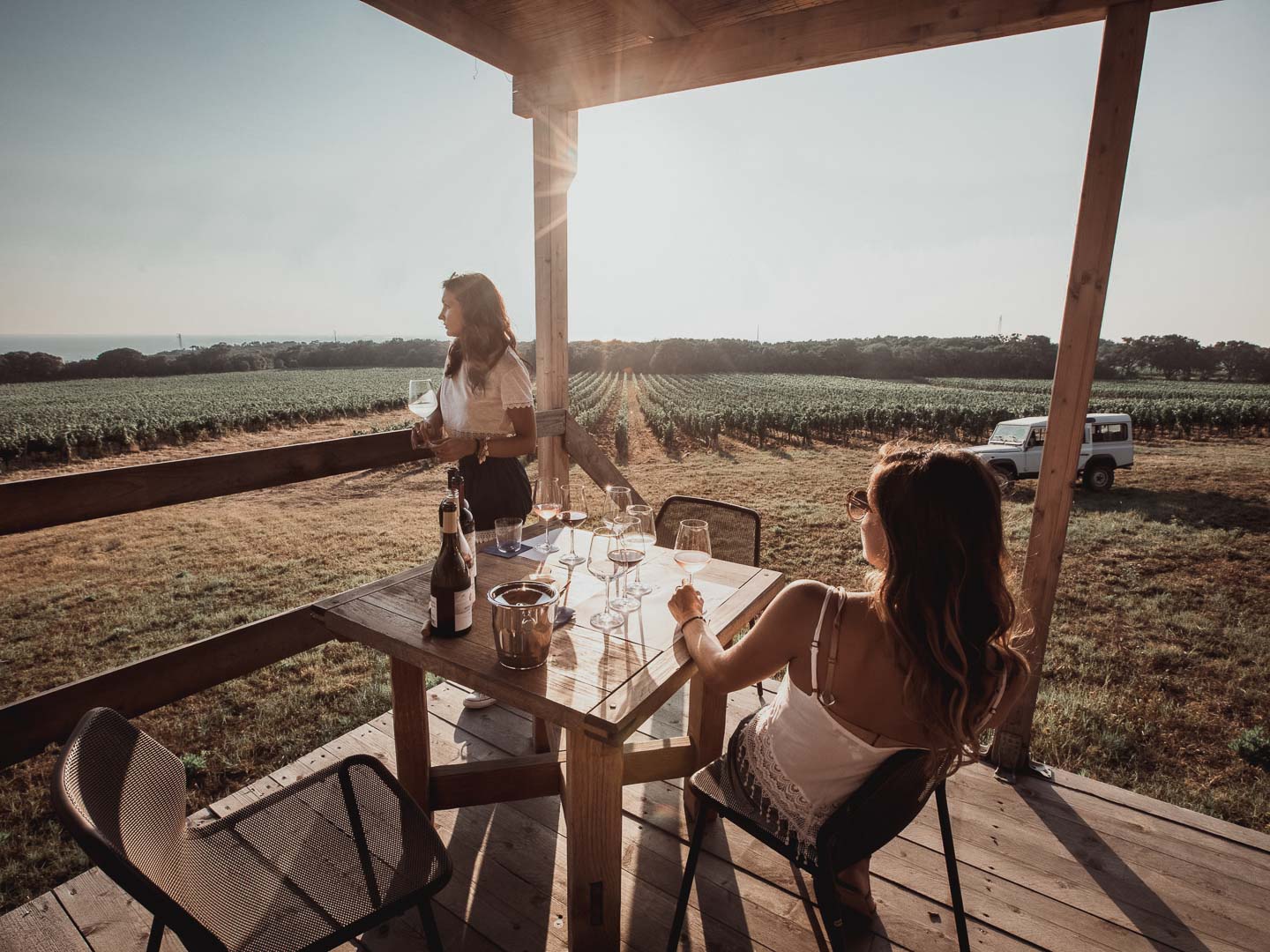 Tenuta Le Colonne
Via Vecchia Aurelia 418, Località Donoratico – 57022 Castagneto Carducci (LI) ITALIA
Wine Shop Tel.:+39 0565 775246
Email: [email protected]
Information
Parking available near theTenuta Le Colonne wine shop
Meet ten minutes before the start of the tour
Kids and children free up to 16 years old
Not accessible to the disabled
Pets not allowed in the wine cellar and barrel room
Reservations required at least 24 hours before the activity.
Cancellation policy: Cancellation policy: refunds are not given except in special cases; instead, a voucher will be issued that can be used within one year