Discover Dievole's Activity Nature Training Sense
ANTS combines physical and sensory training, all in the midst of nature's most vibrant surroundings.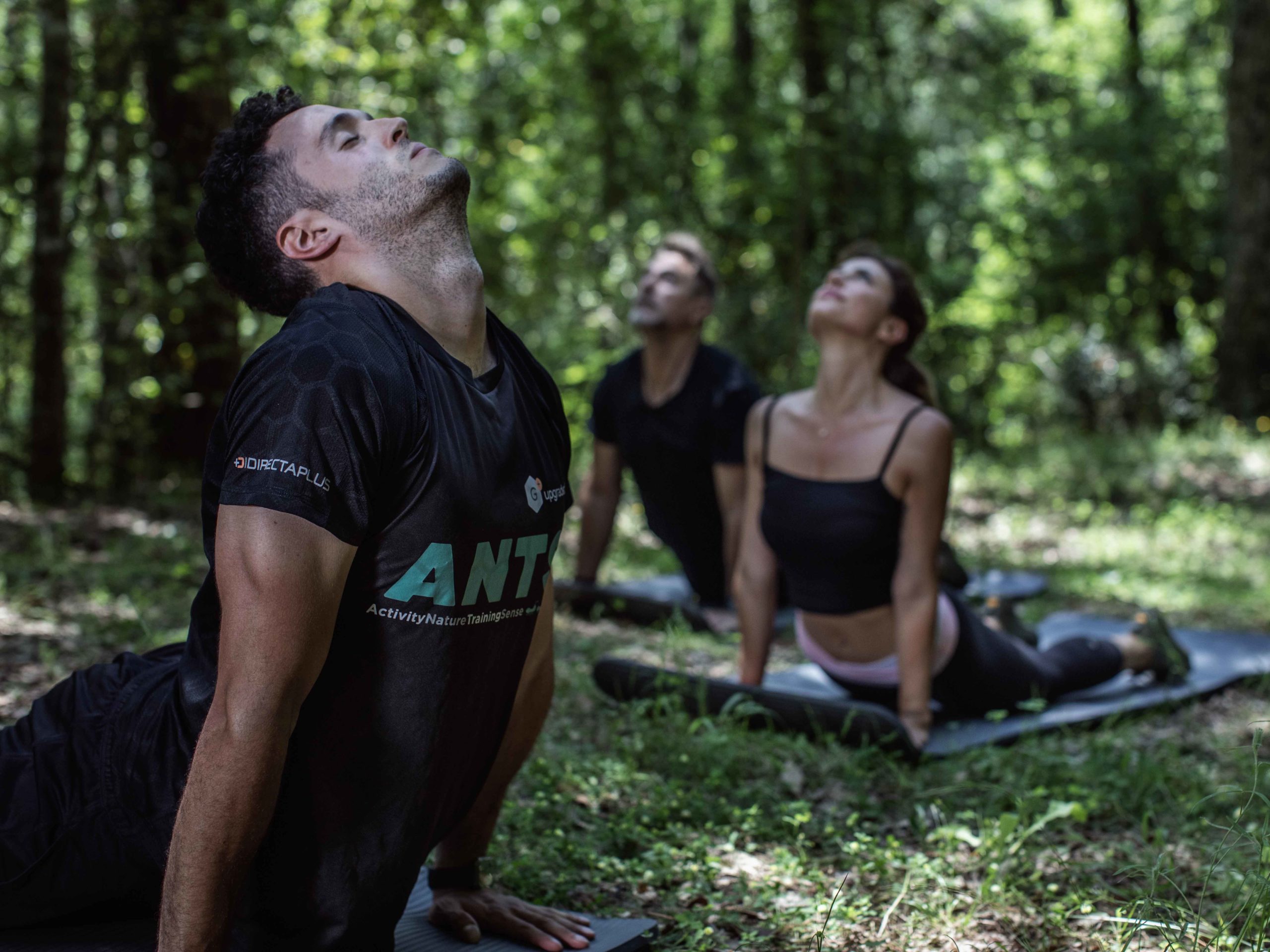 ANTS stands for Activity Nature Training Sense. It is a fun and healthy way to train the body and mind. This personal training activity sees in the contact with nature its maximum expression, so what better place than the lands of Dievole? Train your senses and body in a half day alongside ANTS personnel. And afterwards, perhaps stop by our wine cellar for a glass of wine.
The activity is structured as a series of simple exercises such as barefoot walking, allowing our feet to adapt to all the surfaces we tread, eating by paying attention to the flavours of food and participating in outdoor sports. All the activities in close contact with nature lead to total wellbeing.
ANTS is a method studied by Human Company, an Italian market leader in outdoor tourism, in partnership with Daniele Tognaccini, the creator of Milan Lab, A.C. Milan's high-tech interdisciplinary research centre. The method debuted this year at Norcenni Girasole Village, near Figline Valdarno in Tuscany, before gradually reaching other natural resorts throughout the region. ANTS will be added to a range of tours at Dievole, available in the Gold version, exclusively for Resort guests, by reservation only, for 2 people maximum. ANTS is a fun way to train mind and body outdoors, leaving behind your usual routine and daily mechanism, and reawakening all the senses.
The goal is to harness nature to improve your quality of life as well as unblocking your metabolism and learning how to eat healthily, comprehensively and in a flavourful way.
Breathing, looking and listening: life is a sensory process expressed through movement. Interacting with the environment is a nonstop exchange of information that reaches the nervous system through the senses and stimulates adjustments to the outdoors, leading to constant change.
For info & reservations: [email protected]| +39 0577 321026